Advanced Card Bureau Ltd (ACB) was established in 2001 and is now one of the UK's most experienced plastic card suppliers with staff which have been in the plastic card business for 35 years. Its rapid growth has been based upon customer service, particularly to clients whose project may initially seem small and unattractive to larger suppliers.
All cards are supplied to ISO standard which ensures that they are of the highest quality.
All through the company our stringent internal procedures guarantee the success of your scheme.
We pride ourselves in helping you the client to create and develop plastic card schemes and through our mailing services ensure you reach the right market.
---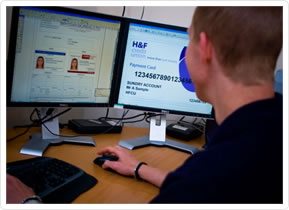 ACB supplies all types of plastic cards, ID cards, loyalty cards, membership cards, gift cards, payment cards (Post Office, Paypoint, Payzone), smart cards, business cards, plastic key fobs and hotel key cards. We have extensive experience gained over many years supporting high profile plastic card loyalty and membership schemes.
We have our own in-house plastic card design & artwork facilities which are usually provided free of charge.
Database management is one of our key skills. Most data formats are accepted so customers are able to supply data in whatever format suits them.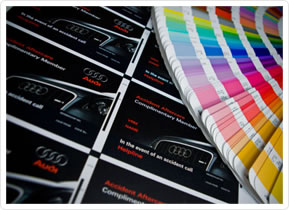 ACB offers high service levels to customers. With modern equipment and experienced staff, rapid completion of orders is ensured. Under normal circumstances orders for personalisation and despatch of card packs are carried out within 24 - 48 hours from receipt of data. Orders for plastic key fobs and photo id cards are despatched the same day.
We cater for all volumes of plastic card & ID cards embossing, thermal printing, magnetic stripe encoding, chip encoding and card mailing.
ACB supplies environmentally friendly solutions to cater for individual client needs. Both and PLA and PET plastics are available as alternatives.
Also catered for are membership organisations mail and call handling services, as well as membership database management.
ACB is a mailing house which can handle standard and non –standard items. Statements, invoices, promotional products, newsletter, membership information, payment requests and receipts and the like, all on a rapid turnaround basis. Also, can provide fulfillment services for products sold (although not exclusively) over the internet. It has new, state-of- the- art premises build and occupied in 2012 which provides secure storage and management for products.