Plastic Card Mailing
We offer you a complete card fulfilment and mailing service.
If your mailing involves a card then, having your card arrive to customers on a card carrier gives that extra professional touch. We print and personalise each letter with variable data specific to each individual cardholder
If you don't have a design for your carrier, then we can make one for you and print it in-house.
We can personalise from anything from a standard to a non-standard size.
Talk to us about your specific mailing requirements.
A large proportion of our work is mailing of statements, brochures and other promotional items
We also print in house, envelopes for our customers on sizes ranging from DL to C4.
Our Card Fulfilment and Mailing Services Include: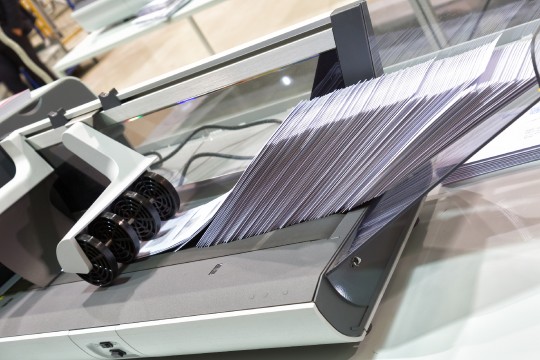 Producing personalised carriers, letters, leaflets or card wallets.
Matching and fixing a card to its designated carrier
Inserting your letter into an envelope along with any other leaflets etc, you might require.
Mailsort
Shipped direct to your customers via Royal Mail / UK Mail / Citipost / TNT Post
Non card mailings. (Promotional items, statements, etc)
Talk to us about your mailings. We will be happy to manage the complete project from initial design through to dispatch.
All of our fulifilment work is done in-house to ensure that there is total accuracy and security.